March 01, 2015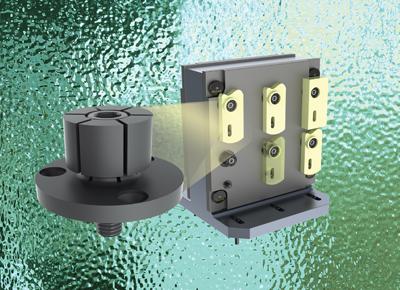 Self-centering ID Clamps from Carr Lane Manufacturing simultaneously locate and clamp from the inside of an existing hole or slot in the part, leaving the entire outer surface clear for machining. Tightening the tapered center screw with a hex wrench pushes the clamping segments outward to securely hold the internal bore.
Made in the USA and available in seven sizes, the ID Clamps allow access to five sides without any clamp interference for multiple-part machining on vertical and horizontal machining centers.
Related Glossary Terms
centers


centers

Cone-shaped pins that support a workpiece by one or two ends during machining. The centers fit into holes drilled in the workpiece ends. Centers that turn with the workpiece are called "live" centers; those that do not are called "dead" centers.

inner diameter ( ID)


inner diameter ( ID)

Dimension that defines the inside diameter of a cavity or hole. See OD, outer diameter.