April 13,2013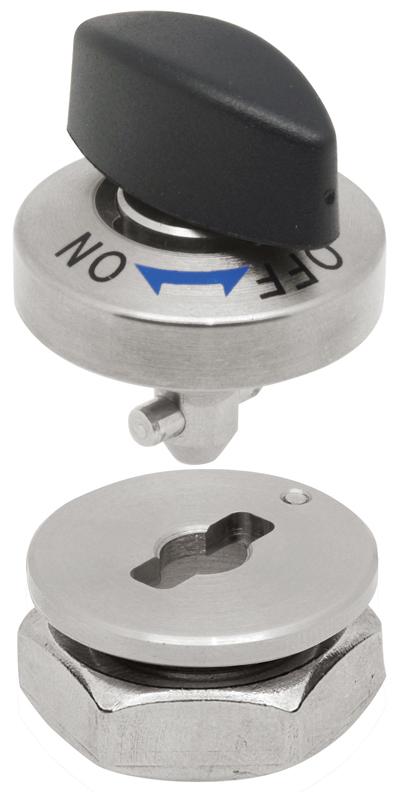 Fixtureworks says the Quarter Turn Clamps from Imao are a highly visible and safety lock mechanism for quicker fastening than a typical SHCS.
The Quarter Turn Clamps, with a cam and spring operation, provides up to 90 lb clamping force and is ideal for fast set up and frequent changeover. Consisting of knob, body (32mm dia.), pin (up to 23mm in length), spring and cam receptacle with keyhole, the Quarter Turn Clamp holds the workpiece firmly in place and is available with a lock function for added safety. The cam is positioned beneath the fixture plate (thickness up to 20mm). When the pin contacts the cam the spring gets compressed to press down the plate.
The body is made of nickel-plated steel, the pin stainless steel, the spring steel and the knob a glass reinforced polyamide.
Related Glossary Terms
computer-aided manufacturing ( CAM)


computer-aided manufacturing ( CAM)

Use of computers to control machining and manufacturing processes.

fixture


fixture

Device, often made in-house, that holds a specific workpiece. See jig; modular fixturing.