June 01, 2010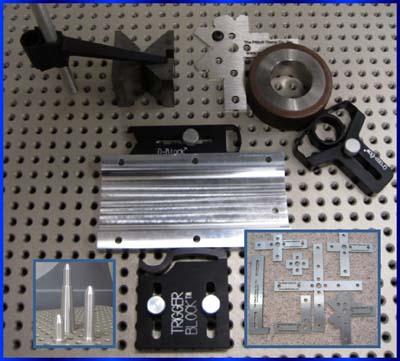 The Pitbull Clamp Co. Inc. offers a line of workholders for measurement and inspection applications. The line includes spring blocks, hold downs, standoffs, stops and rails. They are suitable for custom, multiple-part fixtures or for use on a fixture plate for single-piece inspections. The spring blocks are made of nonmarring ABS plastic, the stops and rails are 14-gauge brushed stainless steel, and the standoffs are turned anodized aluminum.
Related Glossary Terms
fixture


fixture

Device, often made in-house, that holds a specific workpiece. See jig; modular fixturing.