March 10,2016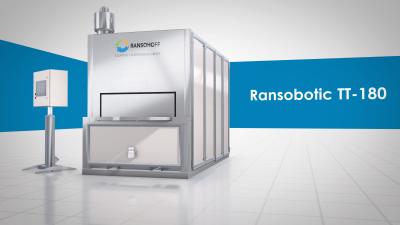 Ransohoff has introduced its TT-180 Ransobotic Washer, a robotic parts washing unit that brings speed, precision and efficiency to precision parts washing operations.
The TT-180 features robot-operated spray nozzles, precision worktable and powerful controls and programmability to deliver cycle times of as little as 30 seconds to reduce operating costs for even complex parts as large as 12" square and weighing up to 40 lbs.
The Ransobotic Washer comes in both standard TT-180 and high-pressure TT-180-HP models to meet a range of cleaning requirements. Its modular design further supports the user's requirements for various volumes and throughput demands.
Related Glossary Terms
modular design ( modular construction)


modular design ( modular construction)

Manufacturing of a product in subassemblies that permits fast and simple replacement of defective assemblies and tailoring of the product for different purposes. See interchangeable parts.