January 13, 2013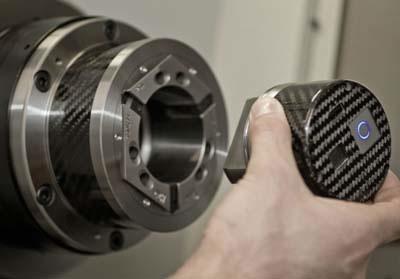 Imagine the time you would save if you could instantly recall the clamping force measurements from a previously run component. HAINBUCH America Inc. introduces TESTit, which does just that. The TESTit Clamp Force Measuring system is the first wireless clamp force measuring device that allows end users to measure the exact setting of their existing set-ups so they can be duplicated on the next set-up without a development curve. This can be utilized for various types of both O.D. and I.D. clamping.
The TESTit system will allow you to store empirical data to a hard number that can be duplicated on the next set-up. It also allows clamp force measuring to be conducted with the spindle in rotation to measure if any centrifugal force effects are impacting your manufacturing operation.
The system communicates to a standard PC with simple Bluetooth technology. A starter kit includes measuring head according to application, a caring case and PC with preloaded software. All systems are certified for measuring. Recertification is available at a nominal charge.