November 01, 2014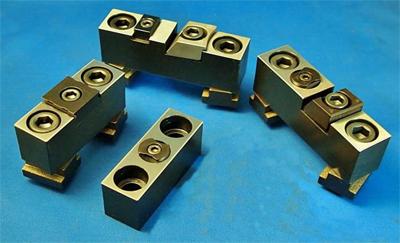 Mitee-Bite Products announces the addition of its popular fixture clamps in a modular system. Clamps, grips and stops, designed to be fully adjustable while mounted on T-slot tables or the company's aluminium T-slot grid plate. This system is designed around the strong, low-profile Pitbull clamp.
Producing more than 6,000 pounds of force with blunt-edge, knife-edge or machinable faces to suit your applications, all producing down force. Low-profile stops and grippers are incorporated into the design to help reduce tooling interference, as well as save on material costs.
Related Glossary Terms
fixture


fixture

Device, often made in-house, that holds a specific workpiece. See jig; modular fixturing.