June 16, 2017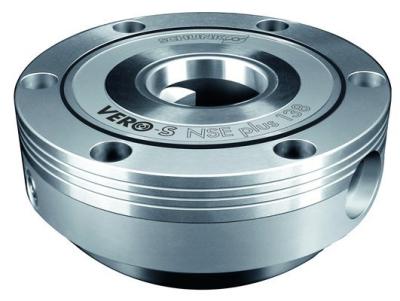 With more than 75,000 implemented, customer-specific solutions, SCHUNK has been developing and manufacturing hydraulic expansion arbors for high-precision applications in milling, hobbing, turning, grinding, assembly, inspection and balancing for over 35 years. The hydraulic expansion technology is now with VERO-S Module quick-change capabilites.
There are many benefits to using SCHUNK hydraulic expansion arbor with VERO-S Module quick-change system for customer-specific clamping solutions, including:
Top tool change in seconds, which allows quick and easy flexing of machine, rigid assembly with up to 25,000 Newtons of pull down force created by the VERO-S Module, ease of operation (VERO-S Module is spring clamp-air to unclamp), maximum runout and repeat accuracy of <= 0.005 mm, (when used with 0.000 mm axial runout spindle) and excellent vibration damping.