March 27,2018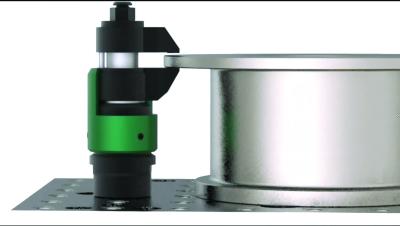 Floating clamps from Carr Lane Mfg. Co. are position-flexible swing clamps with 110° rotation that both clamp and support the workpiece. Suitable for aerospace machining, floating clamps are especially useful for clamping forgings, ribbed or flanged castings, and other larger parts.
Often used in conjunction with primary locators and clamps, they provide additional support points and reduce machining vibration of thin, light workpieces such as sheet metal, carbon fiber and aluminum. The clamps adjust to your workpiece with light spring force before locking, to prevent deformation.
This versatile clamp supports a load capacity up to 1,800 lbs, and can be used on a fixture plate, a modular tooling plate or a T-slot machine plate. The jaws are adjustable to a wide variety of part sizes and are replaceable with custom jaws.
Related Glossary Terms
fixture


fixture

Device, often made in-house, that holds a specific workpiece. See jig; modular fixturing.

modular tooling


modular tooling

1. Tooling system comprised of standardized tools and toolholders. 2. Devices that allow rapid mounting and replacement of tools. Commonly used with carousel toolchangers and other computerized machining operations. See toolchanger; toolholder.