August 13, 2012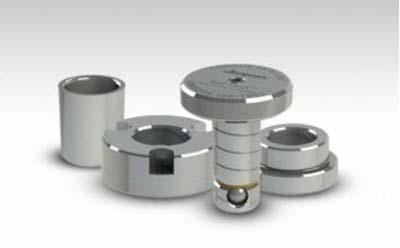 Now available in high grade 17-4 stainless steel, Jergens popular Ball Lock Quick-Change Mounting & Fixturing System can now be expected to provide a long service life when installed in the most extreme operating environments.
Jergens Ball Lock Quick-Change Mounting and Fixturing System is the first of any fixturing system to be produced in high grade stainless steel. This move was driven by customers wanting to extend the benefits of Ball Lock quick change and precision locking technology within corrosive, wet, caustic and similarly harsh manufacturing environments.
This development also enables the Ball Lock Quick-Change Mounting & Fixturing System of stainless steel shanks, face or back-mount receiver bushings and liners, to also be used in NSF-regulated, medical-grade, and other purity-stringent manufacturing environments.
Ball Lock popularity among both fixture builders and machine tool operators, stems from its ability to quickly and accurately locate fixtures onto machine tables. The ability to lock and unlock Ball Lock shanks in seconds, permits the exchange of fixtures in less than a minute, with a position repeatability and accuracy of +/-0.0005" (+/-0.013mm) or better.
The Ball Lock System utilizes a patented locking technology to securely hold fixture plates to subplates with up to 20,000 lbs. (9000 kg.) of hold-down force per shank. Fixtures can also be quickly exchanged between different machines when both are using the Jergens Ball Lock Mounting System.