November 01, 2011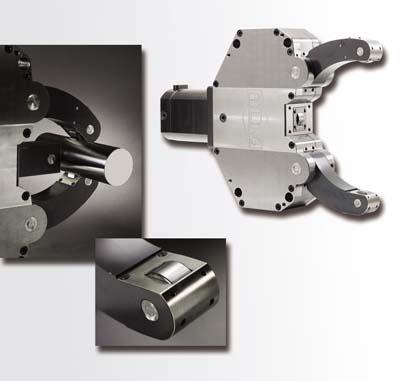 LMC Workholding introduces the newest model of the Atling self centering steady rest, the AX series. The Atling AX series offers several new design features which extend the lifetime of the steady rest and its parts. The housing is made of high-quality cast iron and all moving parts are also hardened. All models are equipped with roller wiper seals to prevent chips from entering the housing.
The AX series includes 11 standard sizes with clamping ranges of 6-70mm to 450-870mm, special sizes are also available. Other new design features include swing away levers, automatic lubrication, water flush system to prevent chips from coming in between the rollers and the workpiece, stroke control, check valve and air barrier.
This series is available with a new built-in cylinder (a replacement for the previous sidemounted cylinder) or pneumatic cylinder. Other accessories including standard wiper, mounting bracket and cambered rollers are also offered.
Related Glossary Terms
centering


centering

1. Process of locating the center of a workpiece to be mounted on centers. 2. Process of mounting the workpiece concentric to the machine spindle. See centers.

steady rest


steady rest

Supports long, thin or flexible work being turned on a lathe. Mounts on the bed's ways and, unlike a follower rest, remains at the point where mounted. See follower rest.

wiper


wiper

Metal-removing edge on the face of a cutter that travels in a plane perpendicular to the axis. It is the edge that sweeps the machined surface. The flat should be as wide as the feed per revolution of the cutter. This allows any given insert to wipe the entire workpiece surface and impart a fine surface finish at a high feed rate.