September 24, 2018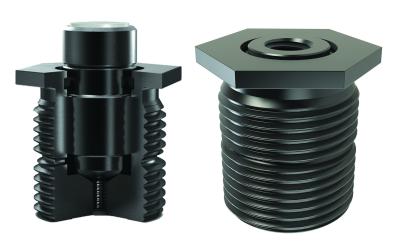 Air Rest Buttons allow using pneumatic position control to detect proper workpiece loading in a machining fixture. Made in USA, these modular units consist of a threaded body installed in a fixture, which holds a precision floating plunger.
The plunger has a reamed hole, available in a choice of three diameters, that accepts any height of Carr Lane's standard press-fit-type rest buttons. Proper placement of a workpiece on the Air Rest Button assembly causes the plunger to fully retract into the body. This seals off air flow, which increases the overall pressure of the system.
This pressure value can be read using an analog or digital pressure sensor which can then be tied into a PLC or control system. The product is patent pending.
Related Glossary Terms
fixture


fixture

Device, often made in-house, that holds a specific workpiece. See jig; modular fixturing.