May 05, 2022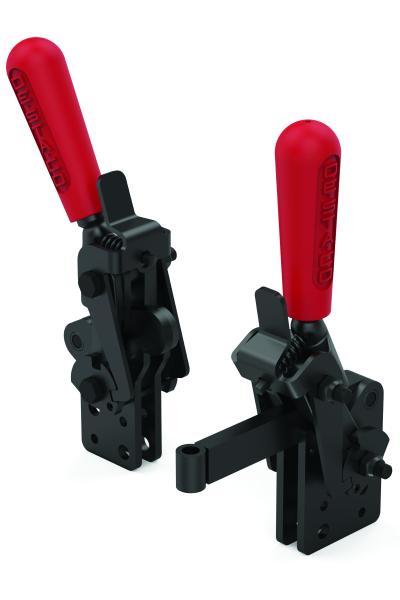 DESTACO is pleased to announce that it has added two new models to its heavy-duty Manual Clamp product line. The 503-MLBR and 533-LBR models are extensions of DESTACO's 503-MLB and 533-LB vertical toggle-lock clamps with the new versions featuring the patented Toggle Lock Plus locking system.
"The space-saving Toggle Lock Plus latch uses a locking disc to secure the position. This solution saves space and, since no welding is required, is easy to implement."
explained Nina Wolleb, Application Engineering Manager, Europe for DESTACO. "That provides additional safety and protection against unintentional opening and closing."
The user-friendly new models allow for fast handling and enable their users to build up applications more efficiently with little interference contour. The 503-MLBR and 533-LBR clamps are fully interchangeable with models having the same specifications, other models are available upon request.