Published
July 17, 2019 - 04:30pm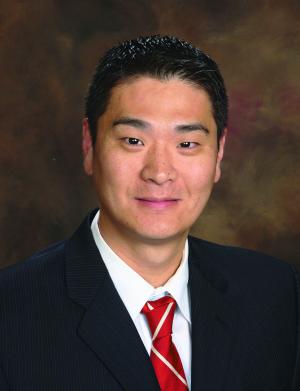 ATHOL, MA U.S.A. – The L.S. Starrett Company (http://www.starrett.com), a global manufacturer of precision measuring tools and gages, metrology systems and more, has announced the appointment of Mr. Jon-Michael Raymond as Director of Sales, North America, Industrial Products, effective March 25th. Mr. Raymond will be responsible for sales of the company's core products including precision measuring tools and gages, hand tools and saw blades in North America. He succeeds Mr. Tony Aspin, Vice President of Sales, who will be retiring on June 30th, after having served the company for 28 years, 18 of them as Vice President of Sales. Aspin and Raymond will be working together on a transition plan until the end of June.
"I am pleased to announce that Jon-Michael is joining Starrett," said Mr. Douglas A. Starrett, President and CEO of Starrett. "He brings a strong sales and marketing background as well as experience with distribution and end users, and will be instrumental in growing the sales of our broad range of products in North America. We welcome him to the Starrett team and wish Tony Aspin the best in his retirement."
Mr. Raymond has worked in the Industrial marketspace for over 12 years, with the past 3 years serving as Vice President of Sales for PFERD Inc. He has also held various sales and finance positions for Osborn and Norton | Saint-Gobain Abrasives. Mr. Raymond is a graduate of Worcester State University and Assumption College, where he received a Masters of Business Administration. He will be based out of Starrett corporate headquarters in Athol, MA and reside with his family in central Massachusetts.
Related Glossary Terms
metrology


metrology

Science of measurement; the principles on which precision machining, quality control and inspection are based. See precision machining, measurement.

sawing machine ( saw)


sawing machine ( saw)

Machine designed to use a serrated-tooth blade to cut metal or other material. Comes in a wide variety of styles but takes one of four basic forms: hacksaw (a simple, rugged machine that uses a reciprocating motion to part metal or other material); cold or circular saw (powers a circular blade that cuts structural materials); bandsaw (runs an endless band; the two basic types are cutoff and contour band machines, which cut intricate contours and shapes); and abrasive cutoff saw (similar in appearance to the cold saw, but uses an abrasive disc that rotates at high speeds rather than a blade with serrated teeth).