May 29, 2018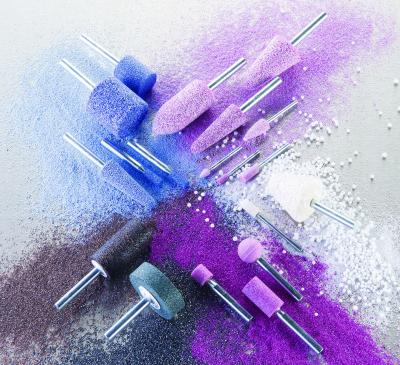 PFERD offers an extensive line of vitrified- and resin-bond mounted points designed to meet an array of application needs for use in both surface and edge grinding. The mounted points can be used on a variety of materials from stainless steel and cast iron to exotic alloys.
To meet these varied needs, PFERD mounted points come in a broad range of grain types, grit sizes, bond harness and shapes. They provide high-stock removal rates, high-edge holding, dimensional stability and cool grinding to reduce the thermal load on a workpiece.
PFERD mounted points are available in a variety of abrasive grains and blends, including ceramic-oxide mounted points, designed for use in aerospace applications.
PFERD mounted points are manufactured to exacting standards of dimensional accuracy and stability, consistent quality and close tolerances.
In addition to industry standard shapes, for specific requirements PFERD can customize its mounted point shapes and offer special bonds and variations in hardness, grit size and dimension. A range of shank extensions are available, making it easier to work in hard-to-reach areas such as inside castings and pipes.