January 06, 2023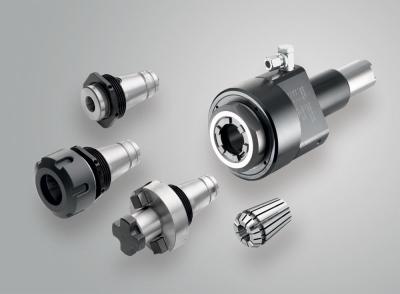 Heimatec, a world leader in live tools, angle heads and multi-spindle drill heads, today announces immediate availability of its popular u-tec® flexible changing system on all live tools in the company's product line. Tools are now available for the most popular machine tool models in the market, according to Platinum Tooling Technologies, Inc. President, Preben Hansen. Platinum Tooling is the exclusive North American importer. The company plans to include its u-tec® flexible changing system on all live tools and angle heads, going forward, according to Hansen. He notes this design offers the benefits of quick change, while maintaining exceptional rigidity.
The u-tec® patented changing system allows a standard ER output live tool to accept various adapters for different applications. This allows users the ability to have quick changeover of tools on almost any lathe or mill, using a single tool, without having to commit to a quick-change system on the initial purchase. A facemill adapter, for example, can be quickly positioned into the standard holder, without the need for a new tool purchase. This significantly reduces inventory costs as well as changeover time for the busy shop.
The u-tec® system, according to Preben Hansen, "…represents a real improvement in lathe live tooling design. u-tec® allows great user flexibility and ensures a solid connection due to the polygon design built into both the tool and the adapter. This polygon connection helps guarantee the proper position and alignment of the adapter inside the tool. Once the insert is properly positioned and the collet nut is clamped, the cutting tool will have excellent rigidity and torque transmission."
He further explains the unique collet nuts on the u-tec® system have internal threading for clamping stability and that this new tool adapter system enables the actual cutting tool to be brought into closer proximity to the bearing, thus further improving performance in use.
Every adapter in the u-tec® system is furnished complete with the necessary clamping nut and holding wrench. u-tec® adapters are available in various outputs such as arbor, Weldon, ER extension and blank styles.
Additional Products from Platinum Tooling Technologies Inc.