April 08, 2020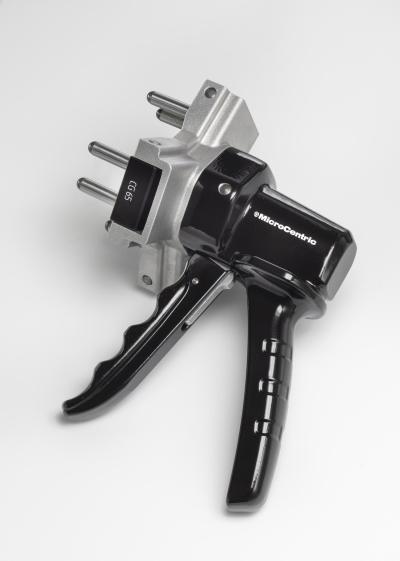 MicroCentric Corporation offers the new CG Pistol Grip Changing Fixture for Quick Change Collets for fast and easy collet changes. Available in the CG42 model for 42BZI collets and the CG65 model for 65BZI collets, the pistol grip changing fixture is easiest way to change MicroCentric collets. Simply insert the pins onto the front face of the collet and squeeze the handle. A locking mechanism in the handle keeps the fixture collapsed while installing and removing the collet. Pressing a trigger unlocks the changing fixture and releases the collet. Upgrading to this quick change collet system is the best new tool for the job.
Related Glossary Terms
collet


collet

Flexible-sided device that secures a tool or workpiece. Similar in function to a chuck, but can accommodate only a narrow size range. Typically provides greater gripping force and precision than a chuck. See chuck.

fixture


fixture

Device, often made in-house, that holds a specific workpiece. See jig; modular fixturing.