May 12, 2012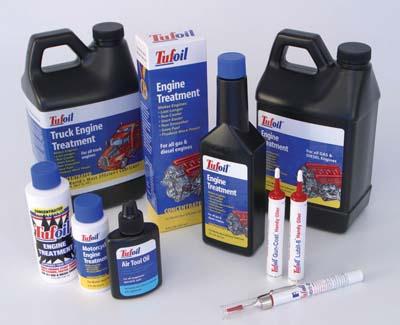 Fluoramics Inc. introduces Tufoil engine oil treatment. Tufoil was created by NJIT Inventor's Hall of Fame inductee Franklin G. Reick. Tested by the U.S. Government's National Bureau of Standards (now known as NIST), Tufoil has a steel-on-steel surface friction of 0.029, which made it the slipperiest substance known to man, according to the company. Franklin has more than 20 years of experience in working with iron oxidation and lubrication. While working with the Federal Law Enforcement Training Center (FLETC) in Brunswick, Georgia, he also developed a lubricant known as Gun-Coat, which protects guns from corrosion.
Tufoil is a multi-use product, which will benefit any industry using machinery and tools, extending the life of valuable equipment by keeping it moving. This includes many communities, including industrial, transit and light rail, mining, marine, automotive, and of course household and leisure. More specifically, areas include line machinery, all modes of transportation, gas and electric motors, diesel, towing equipment, farming, construction/grading/excavation, turbines, marine/tugboat, chemical engineering, manufacturing and maintenance, offshore drilling, car wash systems, and high-performance racing teams.
This product is available in many sizes to meet your specific requirements.