October 14, 2021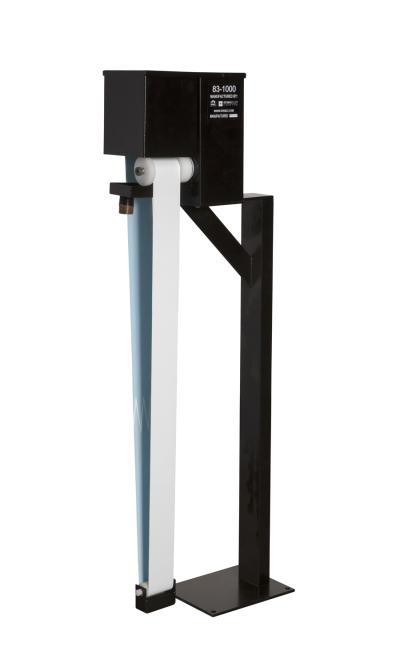 Eriez® Oil Belt Skimmers Now Available with Special Belts for High Temperature Parts Washing Applications
Erie, PA—Eriez® Surface Oil Belt Skimmers feature an oleophilic (oil attracting) belt that hangs into the sump where it removes free-floating tramp oils. Two models and four belt options-- including a special belt for high temperature parts washing applications--are now available.
The Oil Skimmer squeezes oil between rollers, a method of stripping the oil from the belt that does not require scraping. This skimmer is designed for use on large machine tools with tanks deeper than two feet. The Oil Skimmer Jr. is designed for machine tools with shallow tanks.
Both the Oil Skimmer and Oil Skimmer Jr. models can be equipped with a timer, so the unit runs only when the machine is idle and tramp oils have risen to the surface. "For added convenience, the Oil Skimmer Jr. now comes with a magnetic mount," says Eriez Fluid Recycling Product Manager Ron Wendt.
Eriez has offered the Oil Skimmer and Oil Skimmer Jr. for more than two decades. Wendt reports the company has sold thousands of standard units and tens of thousands of the Jr. design. "Customers keep using them for a very long time and just replace the belts when they wear out," Wendt explains.