November 01, 2014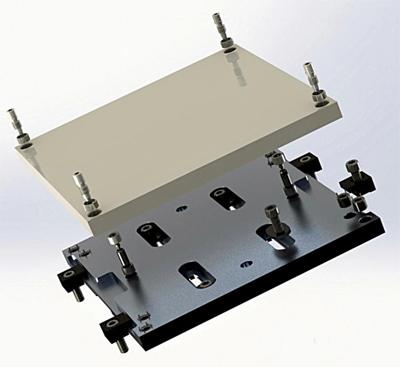 Mitee-Bite Products announces the addition of a cost-effective, simple Quick Change Mechanical Receiver System, allowing for rapid change-out and precise location of small fixture pallets. The receiver mounts on t-slot tables, tombstones, sub-plates and the company's aluminum T-Slot Grid Plates.
The Mitee-Bite Mechanical Receiver is designed to accept any of our current pallets, as well as the blank pallet shown. The receiver can be attached to the worktables using standard t-nuts, Loc-down clamps, washers or the mounting clamps provided with the system.
Related Glossary Terms
fixture


fixture

Device, often made in-house, that holds a specific workpiece. See jig; modular fixturing.
Additional Products from Mitee-Bite Products LLC