May 10, 2018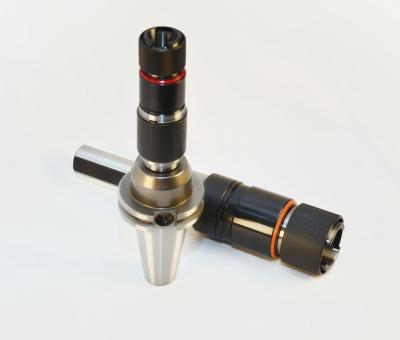 TM Smith Tool announces its new general-purpose compensating tapholder for a broad range of tapping applications. The LCTH has tension and/or compression for nonsynchronous machines, and radial float to compensate for misalignment between the workpiece and spindle. The new tapholders are available with a straight shank manufactured from premium-grade steel that can withstand harsh environments and rigorous use.
Available in series 1 and 2, these tapholders also feature quick-change design for convenience and speed. There are five different tension and compression combinations available including full tension, the most popular design, which gives a solid start for accurate thread depth.
These versatile toolholders can also be used in an endmill holder, collet chuck or lathe tool block. The holders are built to accept TM Smith's wide range of tap adapters or several other (industry manufacturers') tap adapters. Although standard toolholders are usually ideal, there may be situations where a special toolholder is required. The company offers design and engineering services to determine the correct type of tapholder to suit an application.