December 12, 2011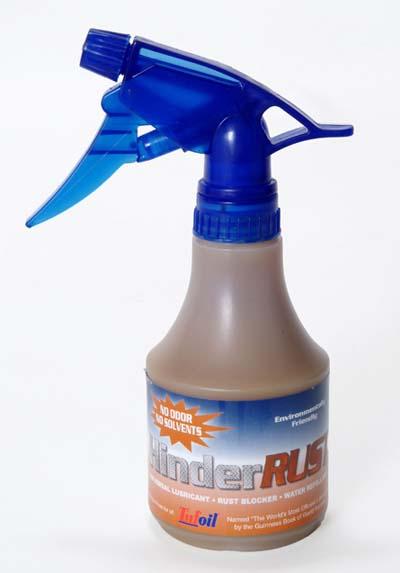 Fluoramics Inc. has developed a revolutionary, rust-inhibiting lubricant that is solvent free, non-aerosol based, and odor free.
Frank Reick, the inventor of HinderRUST has many credits to his product portfolio. He is the original developer of Tufoil, which holds the title of "The World's Most Efficient Lubricant" by the Guinness Book of World Records. In addition, while working with the Federal Law Enforcement Training Center (FLETC) in Brunswick, Georgia, he developed a product called Gun-Coat, which protects guns from corrosion. Frank has more than 20 years of experience in working with rust, iron oxidation and lubrication. More than 100 trials were conducted to perfect his formulation. Pulling this award winning knowledge together proved to be a winning combination. The result: HinderRUST.
HinderRUST is a multi-use product, which will benefit any industry using machinery and tools, extending the life of valuable equipment by keeping it moving and rust-free. This includes many communities including industrial, transit and light rail, mining, marine, automotive and, of course, household and leisure.
More specifically, areas include line machinery, all modes of transportation, submersible pumps, gas and electric motors, diesel, towing equipment, farming, construction/grading/excavation, turbines, chemical engineering, manufacturing and maintenance, offshore drilling, car wash systems, and high-performance racing teams.
HinderRUST is perfect in the fight against salt-water corrosion! Applying the product on parts or tools when they are new will stop corrosion before it begins.
Don't let frozen or stuck machinery stop your business production! HinderRUST will get things moving, and prevent any further rust. As a lubricant, HinderRUST uses the technology from Tufoil to keep everything moving smoothly: motors, joints, and bearings.
Packaging includes a 4oz can, 8oz spray bottle, 1-gallon jug, 5-gallon can and 55-gallon drums.