October 16, 2017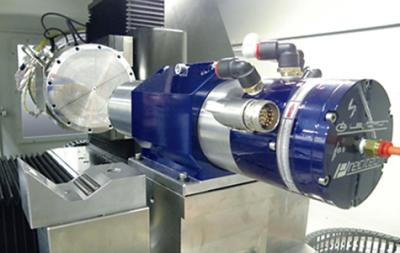 If you are looking for product quality improvements that only an ultraprecision tooling spindle can provide, and also require the robustness of an industrial grade design, Precitech says the ASD-H25 and ASD-Cx high-speed air-bearing ultraprecision tooling spindles by Levicron are precisely what you need.

These spindles are available in two configurations: ASD-Cx features a pneumatically operated collet system, and, the ASD-H25 features an industry standard, HSK25 interface, enabling the use of an off-the-shelf ultraprecision solution for quick tool changes, saving time and money.
Available in 60,000- and 80,000-rpm models, Levicron spindles permit fast manufacturing and a high levels of quality. The low error motions, long and light shaft design, thermal stability, accurate quick tool changes, and robust bearing system allow for the quick chip-to-chip time and material-removal rates required by highly productive industrial processes.
Related Glossary Terms
collet


collet

Flexible-sided device that secures a tool or workpiece. Similar in function to a chuck, but can accommodate only a narrow size range. Typically provides greater gripping force and precision than a chuck. See chuck.