March 07, 2016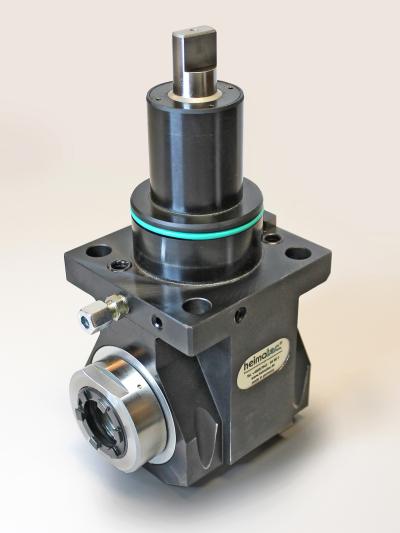 Heimatec announces immediate availability of BMT (Base Mount Tooling) standard products. In addition to standard X- and Z-axis tools, styles such as adjustable tools, speed increasers and internal coolant tools with capabilities to 140 bar (2,000 psi) are available in an assortment of standard BMT tooling types, including BMT 45, 55, 65 and 75.
All Heimatec BMT tooling is supplied with the company's U-Tec flexible machining system, which provides high power transmission via polygonal drive. Integrated collet nut, with easy changeout, can convert the output to arbor (for facemills), Weldon or ER collet extensions. The U-Tec system further allows the cutting tool to be in closer proximity to the bearing, which results in much higher rigidity. The cutting tools last longer and yield an improved finish, as a result of this Heimatec design feature.
Related Glossary Terms
arbor


arbor

Shaft used for rotary support in machining applications. In grinding, the spindle for mounting the wheel; in milling and other cutting operations, the shaft for mounting the cutter.

collet


collet

Flexible-sided device that secures a tool or workpiece. Similar in function to a chuck, but can accommodate only a narrow size range. Typically provides greater gripping force and precision than a chuck. See chuck.

coolant


coolant

Fluid that reduces temperature buildup at the tool/workpiece interface during machining. Normally takes the form of a liquid such as soluble or chemical mixtures (semisynthetic, synthetic) but can be pressurized air or other gas. Because of water's ability to absorb great quantities of heat, it is widely used as a coolant and vehicle for various cutting compounds, with the water-to-compound ratio varying with the machining task. See cutting fluid; semisynthetic cutting fluid; soluble-oil cutting fluid; synthetic cutting fluid.
Additional Products from Platinum Tooling Technologies Inc.