March 14, 2017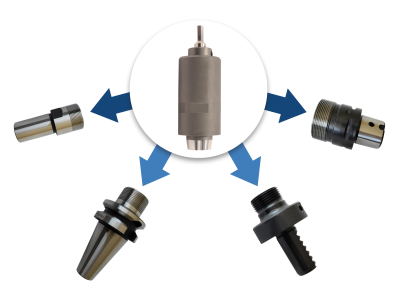 Somma Tool Co. announces the development of a broach toolholder that is reportedly uniquely interchangeable among any style of ER collet chuck. The compact, adjustment-free, offset, rotary broach toolholder will thread to an existing ER (16, 20, 25 and 32) collet chuck and features a built-in 1-degree wobble cutting edge for offset rotary broaching.
The broaching holder allows the user to swap one holder among different styles shanks, such as round, Capto, VDI, Morse, CAT and NMTB taper. This one holder reduces the need for toolholder adapter bushings, making it economical and versatile, according to the company.
The patent-pending rotary broach holders use SommaSwiss broaches with 8mm-dia. shanks and 1/2"-dia. shank broaches from Somma and other broach manufacturers. They are adjustment-free for on-center applications that do not require offset compensations.