September 13,2013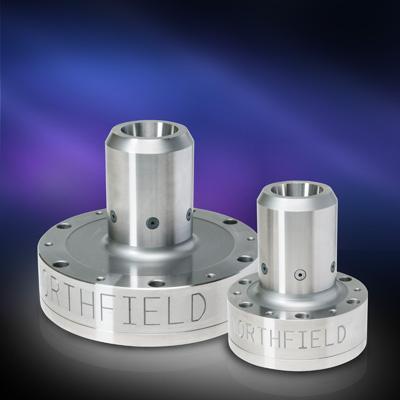 Northfield Precision Instrument Corp. introduces its 5C Collet Chuck. The 5C is interchangeable with our standard 4 inch or 6 inch chucks.
The chucks are air-actuated, use Northfield's standard air feed tubes (wet or dry), have the same bolt pattern as the company's standard 4 inch models. All components are hardened and ground to 58 to 63 HR. All diameters are ground within 0.0001" T.I.R.
The chucks uses standard 5C collets, and also accepts 5C expanding collets. They can run at speeds in excess of 8,000 rpm.