Published
October 26, 2018 - 03:45pm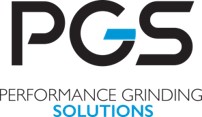 WORCESTER, MA, USA (September 6, 2018) – Saint-Gobain Abrasives, one of the world's largest abrasives manufacturers, announced the introduction of its new division, Performance Grinding Solutions (PGS). Saint-Gobain Abrasives created PGS in response to a strong demand for grinding process knowledge. This trend has been building due to a changing workforce, as well as the evolution of data collection and communication with customer investments in Industry 4.0 and IIoT. (www.nortonabrasives.com)
"Smart factories start with smart people. In order to leverage the data and information collected in the factory, it makes sense to build a common foundation and speak the same language. It's our mission to work with customers to help them prepare the workforce for the evolution of process management," said Brian Rutkiewicz, Global Director of OEM, Application Engineering & Bonded Abrasives. At IMTS 2018, the Saint-Gobain Abrasives PGS team will be highlighting new products and services including the Norton School of Grinding, the Norton 4Sight process monitoring and diagnostic system, and Smart Tags at Norton | Saint-Gobain Booth N-237042 (September 10-15, McCormick Place, Chicago, IL).
New Technical Training & Smart Products to Improve Customer Grinding Experience
The Saint-Gobain Abrasives PGS team offers total grinding solutions, providing customer-relevant grinding results that improve profitability. Its vision is to provide connected products, digital tools and consultative services, technical training, and precision grinding components. Their first publically available products and services include:
Norton School of Grinding that provides custom designed, onsite training for all experience levels. Norton technical experts provide classroom and/or hands-on training to help customers get the most of their grinding processes.
Norton 4Sight Process Monitoring and Diagnostic System which collects real-time data for the efficient and cost-effective monitoring of process performance and optimization of productivity for fast decisions while grinding.
Smart Tags which include product identification details such as wheel design, serial number, customer part number and more to improve shop floor logistics management.
Related Glossary Terms
grinding


grinding

Machining operation in which material is removed from the workpiece by a powered abrasive wheel, stone, belt, paste, sheet, compound, slurry, etc. Takes various forms: surface grinding (creates flat and/or squared surfaces); cylindrical grinding (for external cylindrical and tapered shapes, fillets, undercuts, etc.); centerless grinding; chamfering; thread and form grinding; tool and cutter grinding; offhand grinding; lapping and polishing (grinding with extremely fine grits to create ultrasmooth surfaces); honing; and disc grinding.