Published
November 17, 2017 - 04:30pm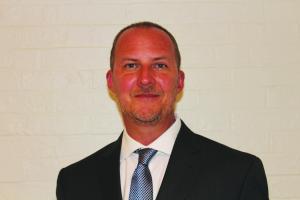 Pferd Inc., Milwaukee, a global manufacturer of abrasives, brushes and power tools, announced a restructuring of its sales operations into three distinct regions: East, Central and West. In a joint announcement, the company appointed Jeffrey A. Hamilton as the regional sales manager of the Central U.S. He will report to Jon-Michael Raymond, vice president of sales. The announcements were made by President Gene Huegin.
The new structure of the sales operation was made to bring greater customer focus to each region.
In his position, Hamilton will be responsible for all sales management efforts, including further developing the company's sales team, new business development, strategic planning and enhancing working relationships with customers in the Central U.S. The Central region comprises Texas, Oklahoma, Kansas, Nebraska, Wisconsin, Illinois, Louisiana, Missouri, Arkansas, Michigan and Iowa.
According to Huegin, "We felt it important to restructure our sales organization to better serve our customers. And placing Jeff in the position of leadership in the Central states is a further way to solidify our working relationships with both customers and prospects alike."
Hamilton added, "I have been with Pferd for years, and I'm excited to be in a position to lead our sales team efforts in the Central U.S. I look forward to the challenges of this new position."
Previously, Hamilton was a sales territory manager and applications specialist with Pferd.