February 13, 2013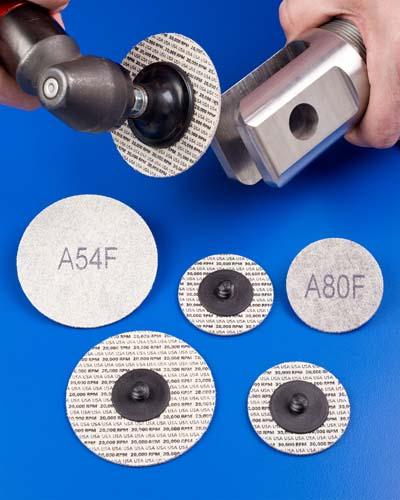 A full line of cotton fiber quick change discs that are ideal for removing small welds and machine tool marks, edge breaking, and related finishing tasks is available from Rex-Cut Abrasives.
Rex-Cut Cotton Fiber Quick Change Discs are rigid enough to reach into small corners, yet flexible for use on flat and contoured surfaces to remove small welds and break edges. Constantly revealing fresh abrasives as they work, they are made from multiple layers of reinforced non-woven cotton which are impregnated with abrasive grains and then pressed and bonded together and fitted with Type R and Type S style fasteners.
Capable of grinding and finishing in one step, Rex-Cut Cotton Fiber Quick Change Discs provide smooth, controlled grinding action with no smearing on titanium and stainless steel and are non-loading on aluminum, Kevlar and other composites. Designed for use with right angle grinders, they are available in 2" and 3" sizes with aluminum-oxide and silicon-carbide abrasives, in seven different grain sizes and three different bonds.