Author
Christopher Tate
Published
December 17, 2022 - 09:00am
Machine shops large and small are struggling with unprecedented labor shortages and economic pressures.
If governmental publications are correct, we will continue to face labor shortages into the foreseeable future because not enough skilled craftspeople are in the pipeline to support demand.
Economic pressures as a result of inflation and bottlenecked supply chains are driving up costs, pulling down margins and exacerbating labor shortages. Now more than ever, machine shops are seeking ways to increase productivity and reduce costs without additional labor.
Machinists and engineers usually respond to the need for improved productivity and lower costs by trying to machine parts faster. We often default to new drills, endmills or other tools that make chips more quickly, and most of the time these things provide productivity gains.
However, machining faster seldom closes the entire cost gap and has almost no impact on labor constraints. If we are going to significantly impact productivity and close labor gaps, machine shops must find more creative solutions.
Military science presents the concept of a force multiplier, which is defined by the Cambridge Dictionary as "something that increases the effect of a force." Modern shops need to find tools and technologies that allow machinists to complete more value-added work without increasing the necessary resources. We need to find force multipliers. Taking advantage of them at a machine shop is the most effective way to reduce costs through improved productivity.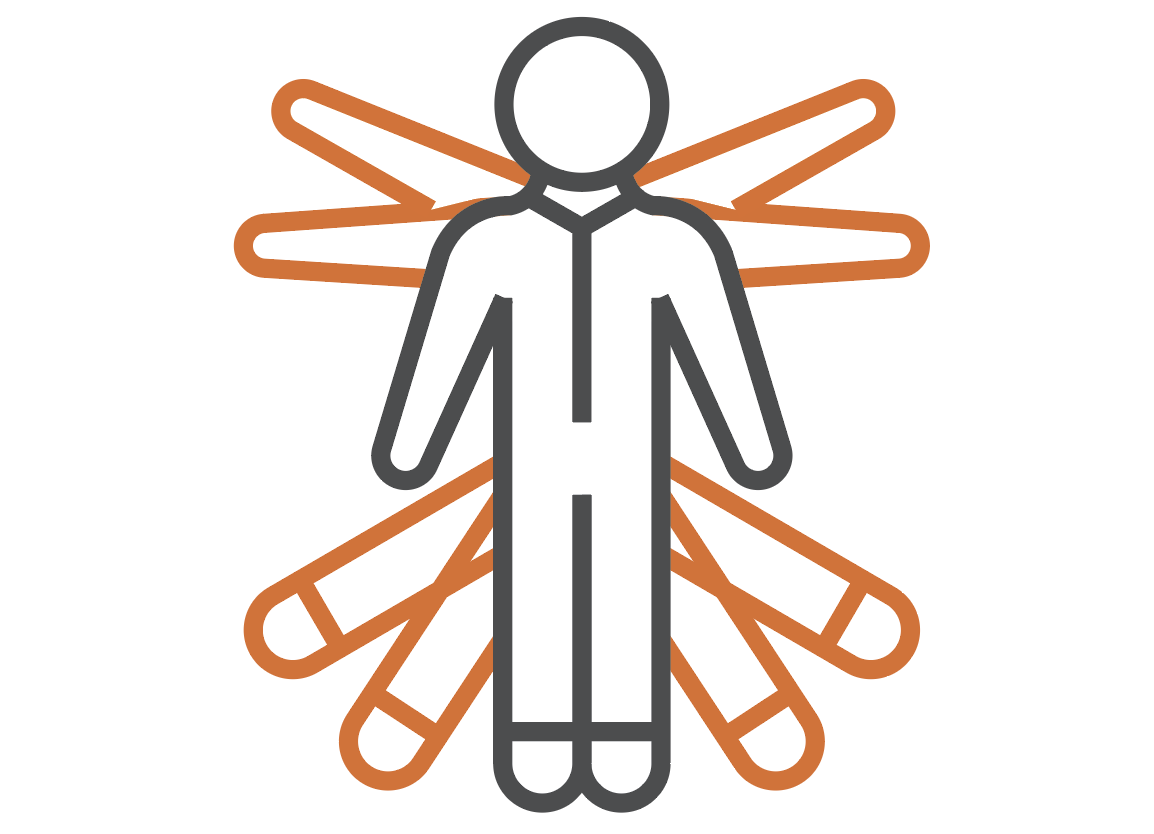 Everyone knows that the only time a machinist is productive is when a machine makes chips. Chip making is value-added time. We all agree that setups, tool changes and all similar activities, necessary or not, are non-value-added time. Anytime we can give a tool to a machinist that allows him or her to effectively conduct multiple simultaneous operations, we have created a force multiplier.
One of the most effective and often overlooked strategies to improve productivity is reducing non-value-added time invested in raw materials. Preparing them for machining operations is usually a lower-skilled job with generous tolerances, making them perfect for applying creative tools as force multipliers.
Automating cutting operations by using an automatic saw is the easiest, fastest way to add a force multiplier at a shop. Sawing is the most common method for turning raw materials into workpieces. Adding an automatic bandsaw or cold saw to a machine tool lineup immediately returns dividends by freeing people to perform more complex jobs.
More effective than automatic sawing is to separate a workpiece from raw material at the machine tool. A good example is adding a bar feeder to a lathe, which is a very simple but effective way to eliminate sawing operations. Bar feeders are common, and most new CNC lathes come wired for bar feeders.
If you can't justify the expense of a bar feeder, use a bar puller. A bar feeder is an external tool that pushes the bar through the machine spindle. A bar puller is mounted on the turret and, as the name implies, pulls the bar through the spindle. Pullers are very straightforward devices that cost only a few hundred dollars whereas a good bar feeder costs many thousands of dollars. In a pinch, a good machinist can make a puller with materials from the shop in a couple of hours.
One of the more creative solutions that I have seen was a vertical machining center set up to bar-feed — without a bar feeder. The shop used a small CNC mill to cut parts out of square stock. The stock was clamped in a 5C collet held in a fourth-axis rotary device. Once a part was complete, the VMC would use a small saw blade to cut through the part, which would fall on the table. The VMC then would drill a hole into the square bar. With the drill inside the hole, the collet would unclamp and the VMC would pull the bar through the collet to start a new part. This way, the machine would run unattended, allowing the machinist to perform other tasks. It cost almost nothing to automate this process.
Robotic loading and unloading are becoming increasingly common at shops. When done well, robotic loading is extremely efficient. With recent advances in robotics, there is a lot of flexibility that didn't exist with robotic technology in the past.
At a previous employer, we utilized small robots to load VMCs. A tray full of parts would move down a conveyor where a robot would load and unload the pieces. It took only a few seconds to put the raw material onto the tray, and one tray would keep the robot busy for an hour. Each conveyor held multiple trays, which meant that the robot would run uninterrupted for hours. One person tended nine VMCs and produced over 2,000 parts per shift. Prior to adding the robots, one person was at each machine.
Collaborative robots, also known as cobots, are robots that can work in the same environment as humans. For safety, traditional industrial robots had to be isolated with barricades in dedicated cells. Cobots, however, can detect abnormal forces and immediately shut down when colliding with something like a person, which makes cobots safe enough to work alongside people.
Cobots are becoming increasingly popular because they are safe and extremely flexible. Many companies have them mounted on mobile platforms that can be moved around a shop and used for many different operations. Cobots will become ubiquitous at modern shops, and I expect to see major machine tool makers begin to offer cobots as options already attached to machine tools.
These are just several examples of the force multipliers available to machine shops. Many other things on the market reduce handling time and allow people to create more value with fewer resources. Future success will require shops to continue seeking ways to eliminate waste and get more value from scarce means.