August 15, 2023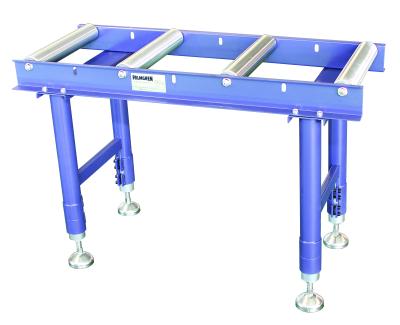 Designed to handle loads between 1103 and to1544 pounds, the Roller Table Support Stands from Palmgren can easily transfer heavy workpieces from one location to another for assembly, fastening, welding or any other operation.
The tables can be bolted together to meet varying length requirements. The legs are equipped with leveling pads that can be adjusted independently from 25 inches to 37 inches. The tables' precision machined steel rollers have durable roller ball bearings to make movement fast and easy.
The #9670150 Roller Table Support Stand from Palmgren features a solid steel construction, adjustable leveling pads. The table can handle loads up to 1544 pounds.