May 12, 2012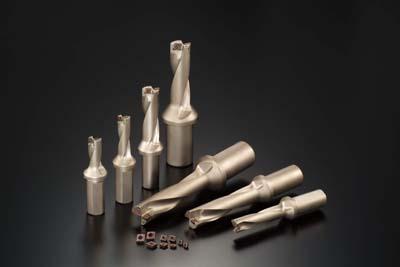 Sumitomo Electric Carbide Inc. has enhanced its drilling selection with the expansion of the WDX Series large-diameter drills. Designed to provide customers with optimum drilling solutions, the WDX advancement is comprised of diameters ranging from 0.5625" to 2.625" in 2XD, 3XD and 4XD drill body lengths.
Sumitomo offers a vast selection of WDX large diameters while delivering a proven design for stable drilling. All WDX diameters come with a four-cornered indexable insert design to provide a cost effective drilling solution and easy tool management. The trusted series uses two inserts per drill, regardless of diameter size.
Related Glossary Terms
indexable insert


indexable insert

Replaceable tool that clamps into a tool body, drill, mill or other cutter body designed to accommodate inserts. Most inserts are made of cemented carbide. Often they are coated with a hard material. Other insert materials are ceramic, cermet, polycrystalline cubic boron nitride and polycrystalline diamond. The insert is used until dull, then indexed, or turned, to expose a fresh cutting edge. When the entire insert is dull, it is usually discarded. Some inserts can be resharpened.