September 06, 2023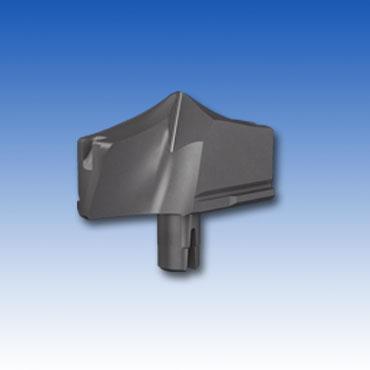 ISCAR's CHAM-IQ-DRILL drill family for the drilling range of 33 to 40 mm with 1.5, 3, 5 and 8 length to diameter ratios.

The CHAM-IQ-DRILL features a unique design, utilizing the carbide flexibility for self-locking; eliminating the need for clamping accessories. The robust structure of the drill with the concave cutting edge design enables drilling at high feed rate, providing very accurate IT8 – IT9 hole tolerance.
The new design body is produced from special steel for high durability and a special stopper prevents the drilling head from being extracted upwards from the pocket. Long stoppers provide high resistance to cutting forces, enabling applications under very high cutting conditions.
High flute helix and polished flute surfaces provide a smooth and easy chip evacuation process.
An internal coolant supply provides efficient cooling and lubrication during the drilling process.
The HFP-IQ Drilling Heads have unique self-centering geometry enables using up to 8xD long overhang without the need for a pilot hole operation
Related Glossary Terms
coolant


coolant

Fluid that reduces temperature buildup at the tool/workpiece interface during machining. Normally takes the form of a liquid such as soluble or chemical mixtures (semisynthetic, synthetic) but can be pressurized air or other gas. Because of water's ability to absorb great quantities of heat, it is widely used as a coolant and vehicle for various cutting compounds, with the water-to-compound ratio varying with the machining task. See cutting fluid; semisynthetic cutting fluid; soluble-oil cutting fluid; synthetic cutting fluid.

feed


feed

Rate of change of position of the tool as a whole, relative to the workpiece while cutting.

tolerance


tolerance

Minimum and maximum amount a workpiece dimension is allowed to vary from a set standard and still be acceptable.
Additional Products from Iscar USA