December 20, 2016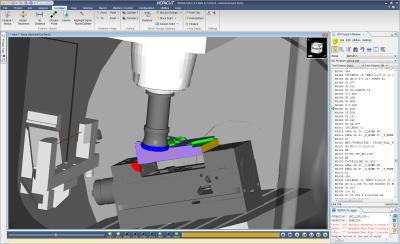 VERICUT simulates all types of CNC machining, including drilling and trimming of composite parts, waterjet machining, riveting, robots, mill-turn and parallel kinematics. VERICUT 8.0 features several enhancements designed to increase the ability of manufacturing engineers to analyze, optimize and document the CNC programming and machining process. Intelligence gathered from both the cut part and the machining process is applied to achieve an even higher level of accuracy and efficiency.
Related Glossary Terms
computer numerical control ( CNC)


computer numerical control ( CNC)

Microprocessor-based controller dedicated to a machine tool that permits the creation or modification of parts. Programmed numerical control activates the machine's servos and spindle drives and controls the various machining operations. See DNC, direct numerical control; NC, numerical control.

parallel


parallel

Strip or block of precision-ground stock used to elevate a workpiece, while keeping it parallel to the worktable, to prevent cutter/table contact.