March 01, 2019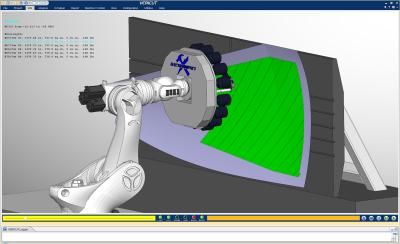 CGTech offers its latest versions of VERICUT and composites programming (VCP) and simulation software. The aerospace industry continues to push for lighter, faster and more cost-effective parts. To support these goals, VCP now puts more power into user's hands.
With more information available than ever before, part programmers can generate and export part statistics directly from VCP. The addition of the all-new summary reports allows engineers to compare different layup strategies, and feel confident the optimal design prevails.
"However, one should not stop at the programming stage," said André Colvin, CGTech's composites product manager. "Companies now more than ever are realizing the importance of simulation and the digital twin model. With VCS users can watch their parts come to life on their machine, leaving them confident that the intended design will match what is manufactured."

CGTech's latest version of VERICUT software, VERICUT 8.2, is an industry leading CNC machine simulation, verification and optimization software that enables users to eliminate the process of manually proving-out NC programs. VERICUT simulates all types of CNC machining, including drilling and trimming of composite parts, water jet, riveting, robotics, mill/turn and parallel kinematics. VERICUT runs standalone, but can also be integrated with leading CAM systems.