September 01,2010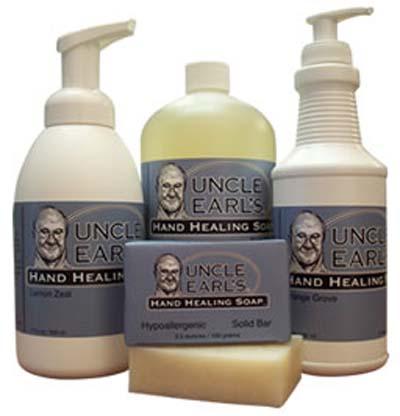 Zebra Skimmers Corp., a manufacturer of oil skimmers and fluid maintenance equipment, introduces Uncle Earl's Soap in liquid and foam form and new scents. Uncle Earl's was developed for machinists and was designed to prevent the irritation caused by metalworking fluid's chemistry and biology. "Uncle Earl's was developed to meet our customer's needs, helping to alleviate the problems they have with dry, cracked, and burning hands — a common problem associated with the use of metalworking fluids," remarks Meg Grant, Sales and Service Manager of Zebra Skimmers. "The new liquid and foam form is more userfriendly in the industrial environment, and we hope the new lemon and orange scents will be as big a hit as the original unscented." Benefits of Uncle Earl's Soap include: Formulated to easily remove shop grease, oils, grime, and odor No-grit formula prevents skin abrasions which encourage sensitivity Moisturizers protect skin from metalworking fluid's chemistry and biology Made with all natural ingredients.
Related Glossary Terms
burning


burning

Rotary tool that removes hard or soft materials similar to a rotary file. A bur's teeth, or flutes, have a negative rake.

metalworking


metalworking

Any manufacturing process in which metal is processed or machined such that the workpiece is given a new shape. Broadly defined, the term includes processes such as design and layout, heat-treating, material handling and inspection.