March 01, 2016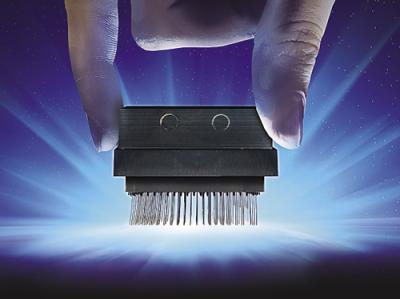 Mersen USA offers ultrafine-grain graphite for sinker EDMing. The top-performing DS4, featuring the DarkStar ultrafine-carbon particle, helps users confidently handle challenging EDM operations while saving money, according to the company. The easy-to-machine and strong DS4 imparts a fine surface finish and intricate detail.
Related Glossary Terms
electrical-discharge machining ( EDM)


electrical-discharge machining ( EDM)

Process that vaporizes conductive materials by controlled application of pulsed electrical current that flows between a workpiece and electrode (tool) in a dielectric fluid. Permits machining shapes to tight accuracies without the internal stresses conventional machining often generates. Useful in diemaking.
Additional Products from Mersen USA Inc.