January 03, 2017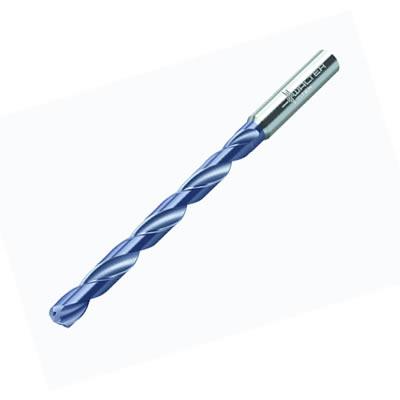 Walter has introduced two new products for the DC150 drill lineup: 3xD and12xD, both with coolant through the tool body. The DC150 is positioned in the Perform line—a tough, versatile and cost effective Walter Titex family of solid-carbide drills. The two, new length-to-diameter ratio drills join the 5xD and 8xD drills.
The DC150 product family of drills features a point angle of 140° with through coolant, and are available with cylindrical shank (DIN 6535). All drills offered in the DC150 family are for universal use, which means they can be used with material groups P, M, K, N, S, H and O.
Typically, in most plants, alongside high-tech production lines you will find older machines with lower speeds often doing vital work. These are the machines that handle the one-offs, repair work, small lots and other jobs that don't merit being scheduled on an advanced production line, yet constitute an important part of the work of the shop. It is for these machines and this work that Walter developed the DC150. With diameter ranges from 0.12 to 0.63 in. (3 to 16 mm), the DC150 family of drills delivers Walter quality and process reliability, yet at a price that makes sense for these applications. Best of all, the DC150 can be universally used for all materials and in all industries, especially in general machining applications, according to the company.
Related Glossary Terms
coolant


coolant

Fluid that reduces temperature buildup at the tool/workpiece interface during machining. Normally takes the form of a liquid such as soluble or chemical mixtures (semisynthetic, synthetic) but can be pressurized air or other gas. Because of water's ability to absorb great quantities of heat, it is widely used as a coolant and vehicle for various cutting compounds, with the water-to-compound ratio varying with the machining task. See cutting fluid; semisynthetic cutting fluid; soluble-oil cutting fluid; synthetic cutting fluid.

point angle


point angle

Included angle at the point of a twist drill or similar tool; for general-purpose tools, the point angle is typically 118°.

shank


shank

Main body of a tool; the portion of a drill or similar end-held tool that fits into a collet, chuck or similar mounting device.