May 01, 2014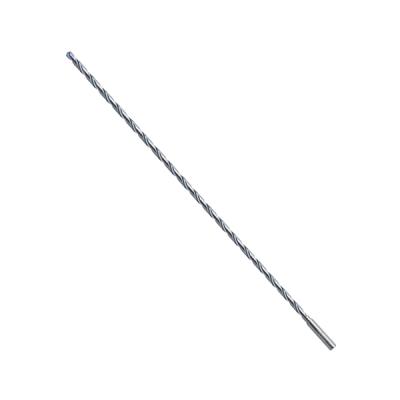 Walter has expanded its range of tough, reliable and long-life standard solid carbide deep-hole drills with the introduction of the Walter Titex X-treme D40 and the X-treme D50. Previously, the standard range of XD drills reached up to 30xD, with longer tools up to 70xD available as special versions. Now, however, with the introduction of the X·treme D40 and D50 with their 40xD and 50xD drilling depths respectively, that standard range has been significantly increased. Walter's XD technology (XD stands for extremely deep) enables holes to be drilled in one operation without pecking, in steel, cast iron or non-ferrous metals.
Built with the latest production technology, the new X-treme D40 and D50 drills also have an advanced TiALN-tip coating for a long tool life. Additional features include internal coolant channels for optimum heat dissipation and reliable chip evacuation. The latter is also supported by polished flutes. Four margins keep the drill exactly on its intended course. These features ensure a high level of process reliability, even with angled hole exits or cross holes. A high-pressure coolant system is not required to plunge without "coming up for air" a standard system with a coolant pressure of 580 psi (40 bar), such as is integrated in all machining centers, is sufficient.
Typical applications for these diameters are general metalworking, and the hydraulics and automotive industries. Additional diameters, including intermediate sizes, are available as special versions.