February 12, 2012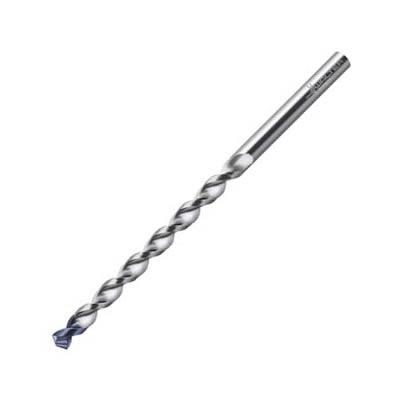 Walter USA LLC says its new Walter Titex UFL HSS-E grade high-speed drill significantly outperforms conventional drills, especially when drilling deep holes.
The Walter Titex UFL (A1549TFP) is characterized by a parabolic flute profile with a 50 percent larger web and greater chip space than conventional twist drills, and employs a helix angle of 40 degrees. A standard helix is reportedly 30 degrees. This design provides high rigidity and outstanding process reliability thanks to excellent chip formation and chip evacuation. Further it reduces or eliminates the need for pecking cycles even at maximum drilling depths. In many applications, drilling to a depth of 10-12xD without pecking is possible. In comparison, standard twist drills have to withdraw much earlier in order to allow for chip removal.
The new drill's HSS-E (5 percent cobalt content) substrate provides high heat resistance and its TiAIN tip coating boosts cutting parameters and tool life, while its special U form point geometry promotes reliable chip formation and low cutting forces.
The new Titex UFL is suitable for all ISO material groups. The new drill's available diameter range is from 1 to 12mm.
Related Glossary Terms
helix angle


helix angle

Angle that the tool's leading edge makes with the plane of its centerline.

web


web

On a rotating tool, the portion of the tool body that joins the lands. Web is thicker at the shank end, relative to the point end, providing maximum torsional strength.