February 02, 2016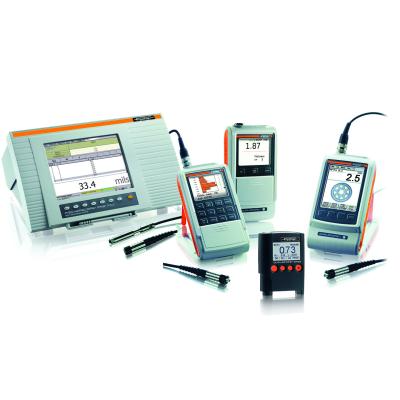 Fischer Technology Inc., a Windsor, Conn.-based manufacturer of instrumentation for coating thickness, material testing, nanoindentation and material analysis, announced plans to open a new office in Livonia, Mich., to provide technical sales and service support for the Michigan area.
Jeff Stoner has been appointed as the Field Sales Engineer for Michigan and brings a wealth of measurement experience to service Fischer Technology's Business Partners in the state. He possesses a strong metrology background with in-depth knowledge of contact and non-contact precision measurement methods, as well as in-process and post-process gauging.
He has provided engineered solutions in diverse manufacturing environments including automotive, aerospace, medical, plastics, electronics and military. Stoner is available for sales, demonstrations and technical support of the Fischer product line. In-house or onsite re-certification and repair of Fischer handheld and bench top instruments are available as well.
Related Glossary Terms
metrology


metrology

Science of measurement; the principles on which precision machining, quality control and inspection are based. See precision machining, measurement.

precision machining ( precision measurement)


precision machining ( precision measurement)

Machining and measuring to exacting standards. Four basic considerations are: dimensions, or geometrical characteristics such as lengths, angles and diameters of which the sizes are numerically specified; limits, or the maximum and minimum sizes permissible for a specified dimension; tolerances, or the total permissible variations in size; and allowances, or the prescribed differences in dimensions between mating parts.