February 01, 2017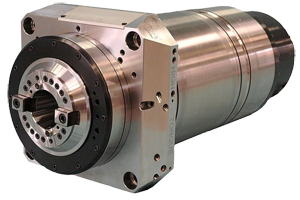 SPS Spindle takes their business very seriously. It realizes that its clients' bottom lines rely on the detail-oriented services provided by the spindle repair company. Machine downtime equates to profit loss, and SPS takes pride on being a no-nonsense company.
"It's simple. Our goal is to deliver high-quality solutions such as installations, repairs, and rebuilds. Numerous companies trust SPS with their machinery, and behind those corporations are regular people like myself. The faster we do our job, the quicker they can return to production and manufacturing operations that will directly result in paying their bills. Optimizing your spindles and drives means more efficient processes, faster turnaround times, and larger profit margins, and larger profit margins could be the difference of a small company hiring employees or initializing layoffs. There's no time for nonsense in this field. People want results. They demand greatness, and that's why they entrust the SPS team with their expensive, essential components," said Michael Gunski of SPS Spindle.
From fixing motorized spindles to selling a variety ofhigh-speed spindles, SPS does. Its partnership with Italian manufacturer Capellini Electrospindles has catapulted SPS to the next level within the industry. "More and more people recognize SPS Spindle as a leading authority in the New Hampshire spindle market. We are honored to have such a supportive network of customers, partners, and associates. Without our dedicated staff, none of this would be possible," Gunski said.