February 23, 2023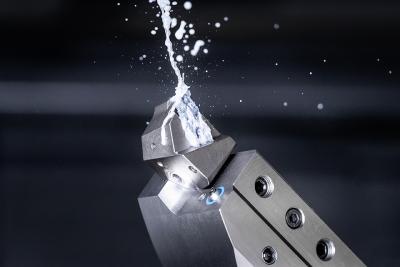 Complementing CERATIZIT's DirectCooling product range, the MaxiLock-N turning tool holders incorporate two internal coolant holes that aim coolant directly at the cutting edge to prevent wear and ensure stable processes. Using these coolant holes, nozzles direct coolant to the clamping flat from above as well as from below to the flank. This additional flank cooling contributes to the tools ability to extend tool life by 60% compared those that cool only at the clamping flat.
To avoid interference with workpiece contours, the lengths of DirectCooling Series holders are ideally matched to one another and offer optimal stability and unlimited flexibility. This flexibility is further enhanced with an HSK-T universal standard interface for turning tools that ensures straightforward connection to multifunction machines such as turning/milling centers and milling/turning centers.
Additional Products from Ceratizit USA Inc.