February 20, 2019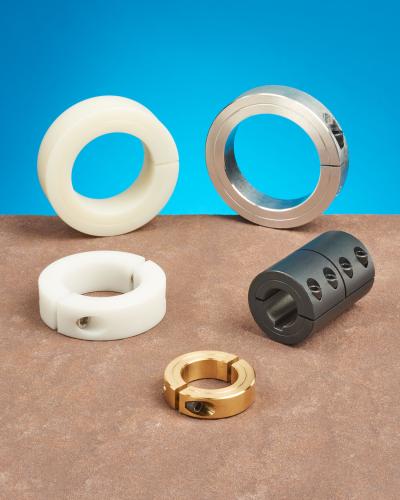 Special shaft collars and couplings that can be machined from wide range of materials to meet strict OEM design requirements are being introduced by Stafford Manufacturing Corp.
Stafford Special Shaft Collars and Couplings can be machined to customer specification from a wide range of materials, including Hastelloy for high-temperature applications, various stainless steels, bronze and brass for corrosion-resistance, weldable materials, specialty materials such as titanium, and a host of other alloys and engineering plastics.
Supplied in prototype through production quantities, Stafford Special Shaft Collars and Couplings can range from 0.25" to 14" ID for shaft collars and 0.25" to 4" ID for couplings. Bores can be hex, round, and square, with keyways or threads and the face and OD can include cams, flanges, flats, knurls, laser etching, levers, slots and tapped through-holes.