February 25, 2020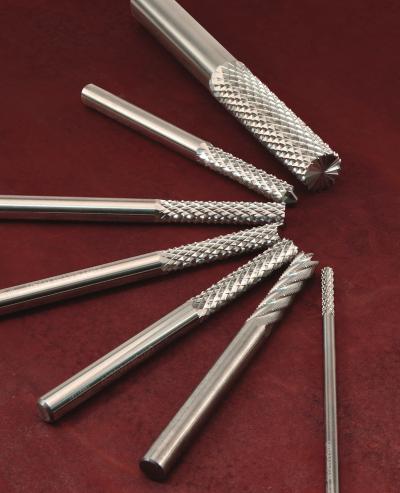 YG-1 has launched four new solid-carbide fiberglass routers for CNC or hand routers to handle every machining process for fiberglass and other high-performance fibers from start to finish. These new routers, like all YG-1 tools, are optimized in composition, cutting angles, flute strength and stability for longer life and lower cost per part.
Four distinctive cutting ends make these fiberglass/composites routers ideal for roughing, finishing, edge trimming, slotting, grooving, drilling or interpolation, achieving the same quality results on a CNC machining center or hand routing.
Type I (NC end) – Mostly for side milling, roughing or finishing passes for high-quality finish
Type II (burr end) – Excellent for plunging without damaging side flutes
Type III (mill end) – Best for surface milling molds or grooving with surface finish requirements
Type IV (drill end) – Use as a router and a drill; good for interpolation to achieve final hole diameter or slotting with a corner radius
More applications include machining in carbon fiber, Kevlar and other aramid blends, natural fiber-based composites and thermoset resin/thermoplastic blends.
YG-1 innovative router designs resolve the challenges of machining composites and stacked materials so shops and production facilities can help customers maximize the cost and weight reductions and other benefits of composites use.
YG-1 CFRP routers are made with best-in-class solid carbide and feature special CVD coating for superior cost and time savings.YG-1 engineering teams developed our innovative double-angle point geometry specifically to counteract or eliminate the machining problems typically encountered with CFRP characteristics. YG-1 CVD coating increases abrasion resistance from the fibrous materials and extends tool life by at least a factor of five to 10.
Combined with guidance margins and open flutes, these specialized routers also drill holes with no dust jams or pressure overload. Suited to manual holemaking, countersinks and counterbores, hand drilling reduces delamination and fiber pullout, and increases opportunities for dust-free drilling, improving operator comfort, health and safety.
Fiberglass/composite routers are available in a range of sizes, including market standards and specials designed for unique applications.