March 23, 2016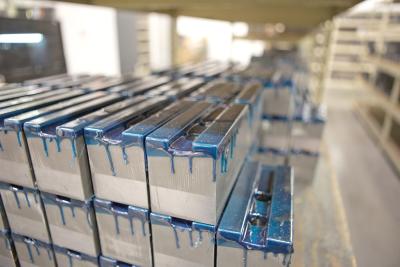 Soft jaw blanks from Dillon Jaws feature a milled surface on the jaw end, opposite to the clamping surface, which serves as an easy-locating feature. This datum serves as a location point for positioning the counter-bored holes and the jaws' serrations resulting in exact dimensional matching of Dillon jaw sets. These features reduce setup times, aid concentric performance, provide better chuck balance and extend jaw life because of the increased jaw accuracies. As a result of having established surfaces in relation to the jaw serrations, Dillon Chuck Jaws consistently perform as a standard workholding component for turned or bored parts.
Available in 1018 steel and 6061 aluminum, as well as 4140, 8620 and A2, brass, Delrin or stainless steel to suit virtually any CNC or manual chuck project involving turned or bored parts. They are ideal for second-operation finishing work, such as shafts, gear blanks, wheel hub and bearings.
Related Glossary Terms
chuck


chuck

Workholding device that affixes to a mill, lathe or drill-press spindle. It holds a tool or workpiece by one end, allowing it to be rotated. May also be fitted to the machine table to hold a workpiece. Two or more adjustable jaws actually hold the tool or part. May be actuated manually, pneumatically, hydraulically or electrically. See collet.

computer numerical control ( CNC)


computer numerical control ( CNC)

Microprocessor-based controller dedicated to a machine tool that permits the creation or modification of parts. Programmed numerical control activates the machine's servos and spindle drives and controls the various machining operations. See DNC, direct numerical control; NC, numerical control.