July 29, 2016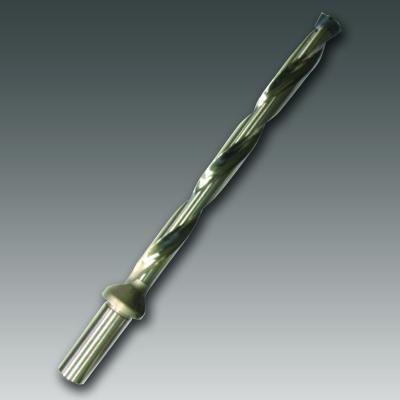 Sumitomo Electric Carbide Inc. has expanded its SMD replaceable-head drill line to include 12XD drills. SMD replaceable-head drills reportedly allow for deep holemaking at a lower cost because SMD users buy just one drill body to fit up to five head sizes.
Featuring an original radial serration coupling design, SMD drill heads, or tips, are designed for high precision stable drilling. A polished flute ensures good chip evacuation.
The SMD nickel-plated body provides longer tool life than conventional replaceable tip drill bodies, according to the company. A tough carbide substrate with patented DEX coating offers excellent wear-resistance at the cutting edge. A rigid serration coupling system affixes the replaceable carbide tips to the drill face, improving drill accuracy and repeatability.
Sumitomo offers a range of drill tip styles to improve performance in a variety of materials. The SMDT-MTL drill tip excels in steel applications, while the SMDT-C has a chamfered edge to eliminate break out in cast iron applications. The SMDT-MEL machines superalloys, stainless steels and cast iron proficiently.
Along with the new 12XD, Sumitomo's SMD line includes 3XD, 5XD and 8XD replaceable carbide tip drills.
Related Glossary Terms
stainless steels


stainless steels

Stainless steels possess high strength, heat resistance, excellent workability and erosion resistance. Four general classes have been developed to cover a range of mechanical and physical properties for particular applications. The four classes are: the austenitic types of the chromium-nickel-manganese 200 series and the chromium-nickel 300 series; the martensitic types of the chromium, hardenable 400 series; the chromium, nonhardenable 400-series ferritic types; and the precipitation-hardening type of chromium-nickel alloys with additional elements that are hardenable by solution treating and aging.

superalloys


superalloys

Tough, difficult-to-machine alloys; includes Hastelloy, Inconel and Monel. Many are nickel-base metals.