August 01,2017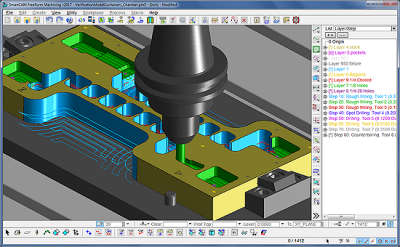 SmartCAMcnc has announced the release of SmartCAM v2017 Service Pack 1 (SP1). SmartCAM v2017 SP1 addresses a number or requested bug fixes, and also adds a handful of small enhancements, including:
A new Nibble Draw-Path Mode has been added to the new in SmartCAM v2017 verification module delivered in May of this year
Two helpful math functions have been added that are useful for multiple-axis machining. These functions provide convenient methods for calculating rotational positions that may fall into any quadrant, by simply specifying signed X and Y coordinates.
The SmartCAM CAM software family consists of toolpath creation applications for CNC milling, turning, fabrication and wire EDM.