February 27, 2020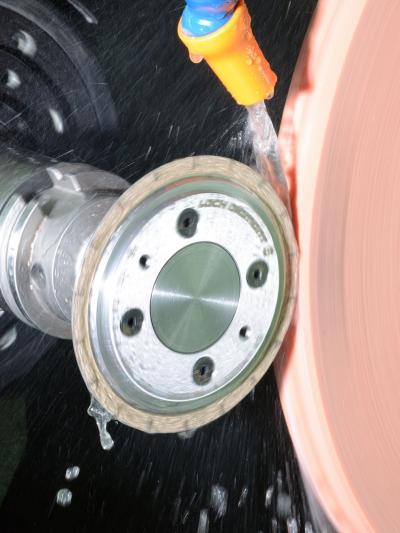 Following its tradition still today, Lach Diamond Inc. offers service for setting single-point dressing diamonds and regrinding of profile diamonds. "We owe this to our customers," emphasize the managing directors who are looking back to an almost 100-year anniversary; while they also reaffirm that "purchasing diamonds is a matter of trust."
The traditional product range for the dressing of grinding wheels includes not only single-point dressers (e. g. the Diaform chisel) but also sintered multiple-point diamond dressers and aggregates.
By now, the special "future for today – tools" product segment features the internationally well established »Dia-Fliese-perfect« on the top of the list, closely followed by »drebojet-plus« (pictured), the alternative diamond dressing roll system for the CNC dressing and profiling of conventional and CBN grinding wheels.
The product line for dressing and profiling grinding wheels is completed by the »rotary-dress« diamond dressing rolls, negatively manufactured. In this context, Lach Diamond refers to the success and technical know-how of Lach-Form GmbH & Co. Diamond Engineering KG, founded in the mid 1980s.