August 25, 2017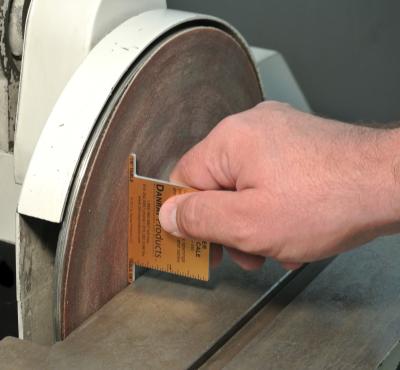 Danray Products LLC has introduced its new sander safety scale to verify that the openings between the belt and disc and the tables on sanders are 1/8" or less.
The bronze-colored scale is made out of durable, 0.090"-thick anodized aluminum and it has easy-to-read text and graphics that will not rub or scratch off. It is about the size of a credit card, which makes it convenient to carry and store.
There is a 0.25"-dia. hole in it for attachment to sanders and a ruler along the back edge to measure openings for compliance.