June 13, 2013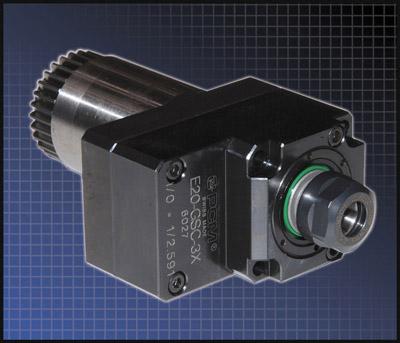 GenSwiss announces the PCM High Speed Spindles for STAR SR and SV series CNC Swiss-Type Machines providing 3X speed output up to 15,000 maximum for higher spindle speeds in micro machining operations.
Available as a direct replacement for OEM p/n 331-5-00, the PCM cross drill/mill spindle is reportedly simple to install and requires no machine modification. It readily works with microscale drills and endmills. The spindle is direct-gear driven from the live tooling motor, providing maximum torque and speed.
Performance benefits include minimal burrs, improved surface finishes, faster part cycles and greater productivity resulting from higher machining speeds. The sealed design is maintenance free.
Related Glossary Terms
computer numerical control ( CNC)


computer numerical control ( CNC)

Microprocessor-based controller dedicated to a machine tool that permits the creation or modification of parts. Programmed numerical control activates the machine's servos and spindle drives and controls the various machining operations. See DNC, direct numerical control; NC, numerical control.